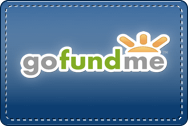 Fury Athletics is the Northland's competitive cheerleading gym, offering competitive and recreational cheer and dance, tumbling, and a special needs team.
Our young gym is in its fourth season and already is home to 30 National titles, 12 US Finals titles.
The Fury Athletics Blackout Level 4 Small Senior Co-Ed cheer team is trying to raise funds to attend the Varsity All Star Summit cheer competition in Orlando this May. There are 18 athletes who are trying to fulfill their dream of participating in this highly prestigious competition in Orlando, Florida.
This is an extraordinary opportunity for these young women and men to display their talent, which will foster team spirit and a lasting memory that they will take with them into their cheer careers or wherever their future endeavors lead them.
Any donation amounts are accepted and funds are for the benefit of our Fury athletes.  Any help is greatly appreciated. Thanks for your support and being a part of our FAmily.